POCAHONTAS COUNTY BUSINESS RECOGNITION PROGRAM

Purpose
Pocahontas County Economic Development Commission (PCEDC) has established an annual Business Recognition Program designed to formally recognize excellent Pocahontas County businesses and individuals that contribute to the economic well-being of the County and demonstrate a commitment to the vitality of Pocahontas County. Each year one individual will be selected honored as the Boss of the Year, and one business will be honored as the Business of the Year.
Deadline
Nominations are due by Friday, December 17.
Notification
The winners will be notified the week of January 3rd, and the award will be presented at the at the PCEDC Annual Meeting & Pocahontas County Foundation Grant Ceremony on Wednesday, January 19, 2022.
Nominations
You may download, complete, and mail/email nomination forms or submit nominations online.
Mail nominations to:
PCEDC
P.O. Box 212
Pocahontas, IA 50574
Email nominations to:
office@growpoco.com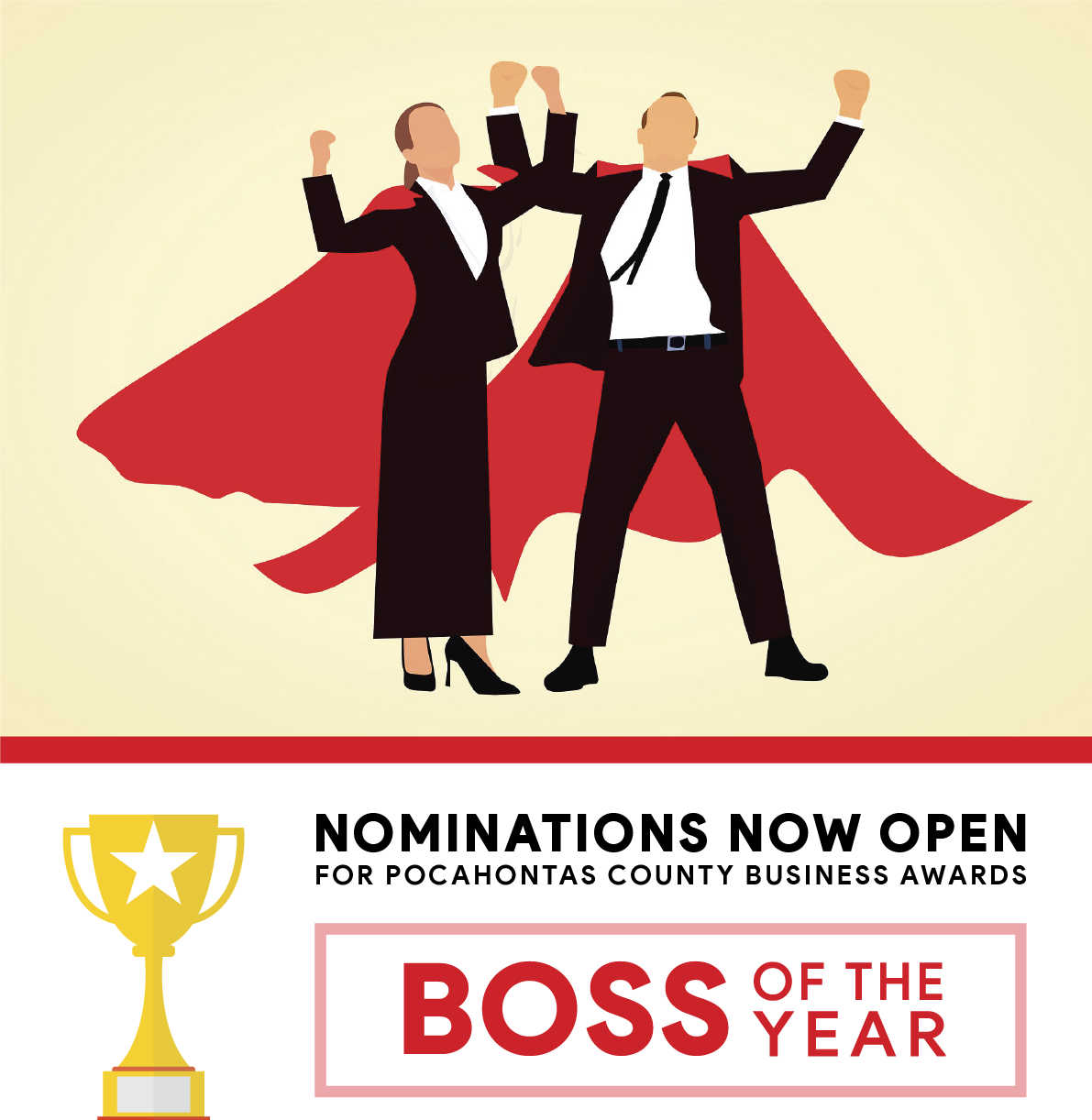 BOSS OF THE YEAR
Criteria for Boss of the Year:
The nominees who best fulfills the following criteria will be honored as the Boss of the Year by the Pocahontas County Economic Development Commission.
Respected as a supervisor, leader, and mentor
Routinely shows consideration and support of staff, colleagues, and visitors to the business
Performs his/her duties enthusiastically and supports the community/county
Contributes to the well-being of the community and is involved in community organizations, initiatives, or projects
Performs courtesies beyond his/her daily responsibilities
Exhibits other qualities that exemplify good leadership and organizational abilities
Eligibility: 
All bosses/managers/supervisors of businesses located in Pocahontas County, Iowa are eligible. Nominee does not need to be the CEO or top-level management of the company.
Deadline: December 17
Download the Boss Form
Nominate a Boss Online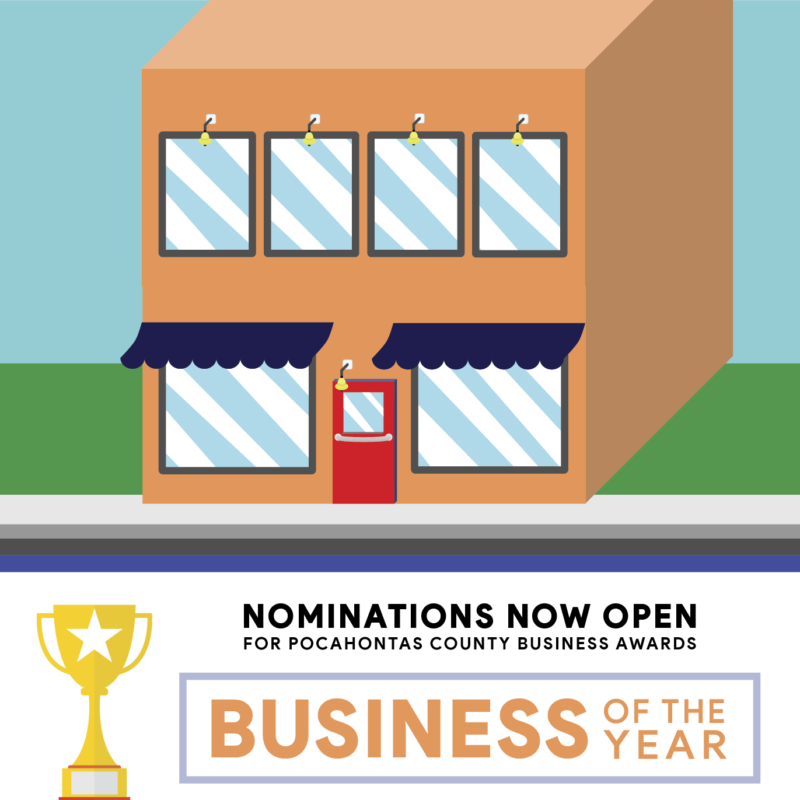 BUSINESS OF THE YEAR
Criteria for Business of the Year:
The nominee who best exemplifies one or more of the following will be selected as the Business of the Year.
Business Achievement: Business has demonstrated outstanding business achievement as evidenced by growth in sales, profits and/or employees; new product/service offerings; and/or exceptional customer service
Business Longevity: Business as a long existence in Pocahontas County and/or has reached a milestone anniversary
Business Newcomer: Business between 1-3 years old that has demonstrated dedication and creativity in the development of their business
Influential Business: Business is a major Pocahontas County employer and/or is a generator of significant revenue for the County
Community Contributor: Business has demonstrated a commitment to giving back to the community through such means as contributions or service to a civic group, volunteer program, or nonprofit organization
Innovator: Business has demonstrated out-of-the box thinking through the developed of new processes, ideas and/or products
Aesthetic Appreciation: Business has shown attention to the physical appearance of the business in Pocahontas County through historic building revitalization, renovation or improvements to existing property(s), or construction of new building(s)
Eligibility: 
All businesses located in Pocahontas County, Iowa are eligible.
Deadline: December 17
Download the Business Form
Nominate a Business Online