POCAHONTAS COUNTY BUSINESS RECOGNITION PROGRAM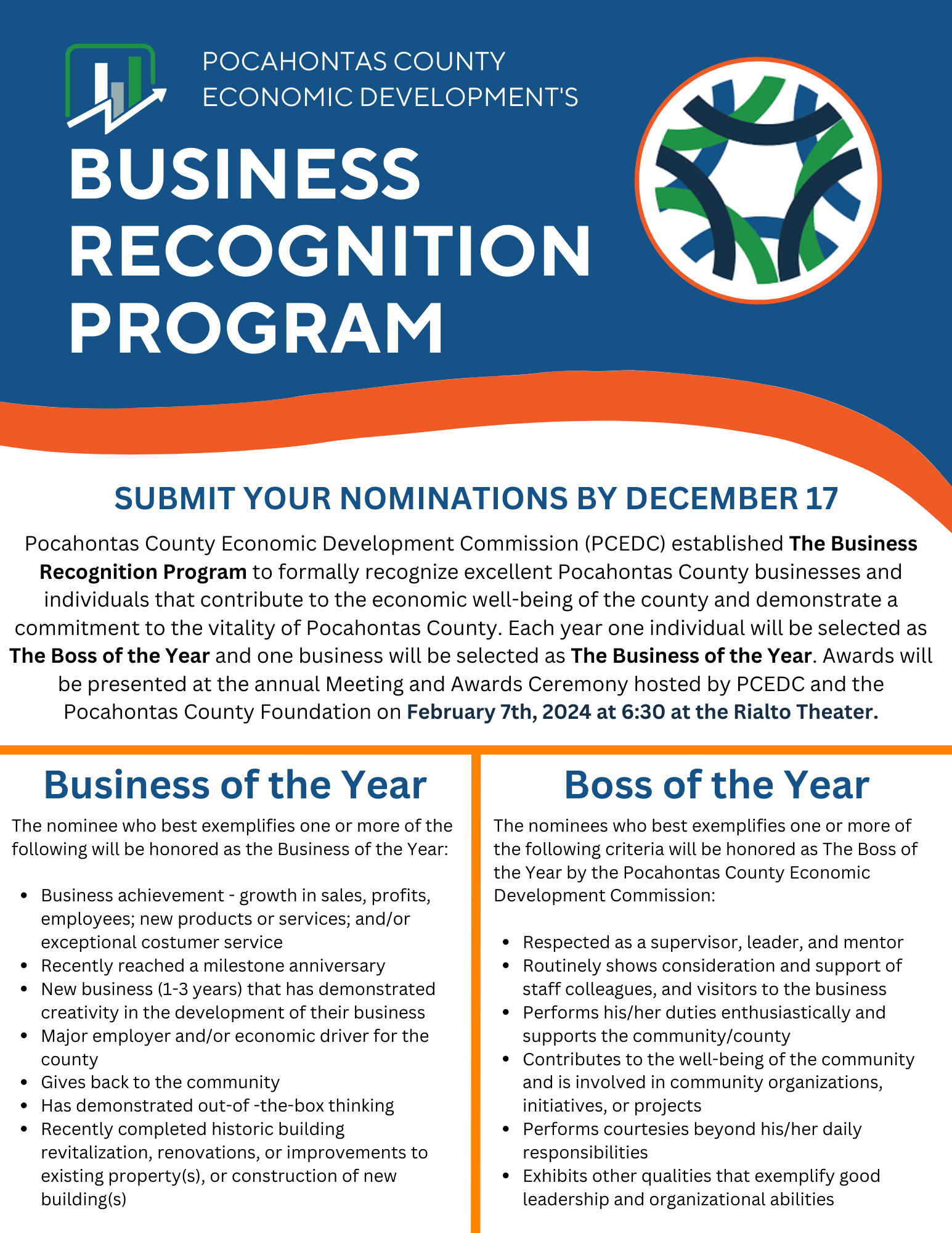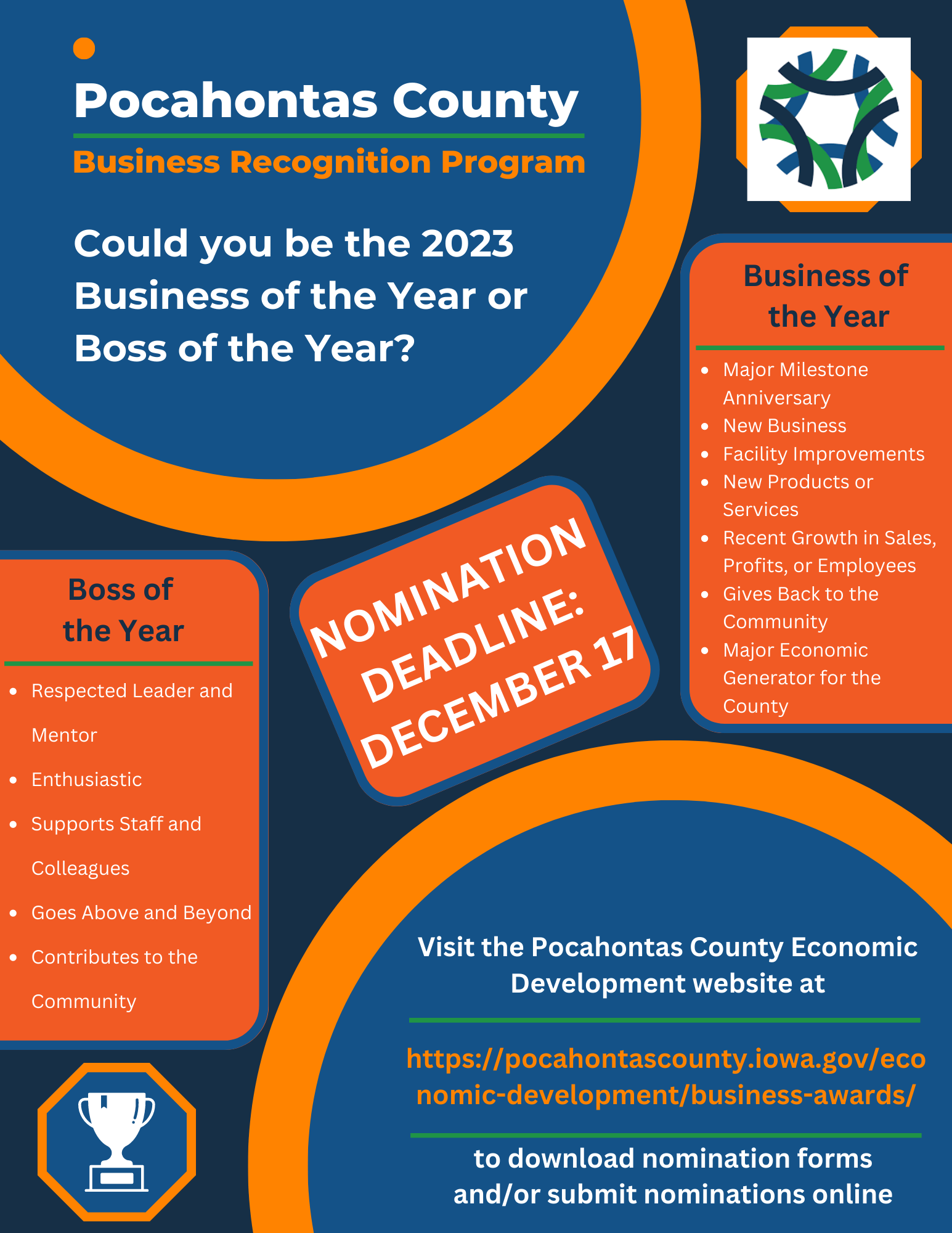 Purpose
Pocahontas County Economic Development Commission (PCEDC) has established an annual Business Recognition Program designed to formally recognize excellent Pocahontas County businesses and individuals that contribute to the economic well-being of the County and demonstrate a commitment to the vitality of Pocahontas County. Each year one individual will be selected honored as the Boss of the Year, and one business will be honored as the Business of the Year.
Deadline
Nominations are due by Sunday, December 17.
Notification
The winners will be notified the week of January 15, and the award will be presented at the at the PCEDC Annual Meeting & Pocahontas County Foundation Grant Ceremony on Wednesday, February 7, 2023.
Nominations
You may download, complete, and mail/email nomination forms or submit nominations online.
Mail nominations to:
PCEDC
P.O. Box 212
Pocahontas, IA 50574
Email nominations to:
litwiller@iowacentral.edu