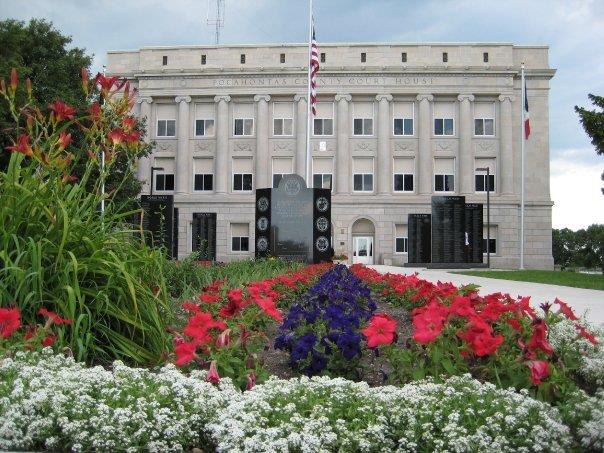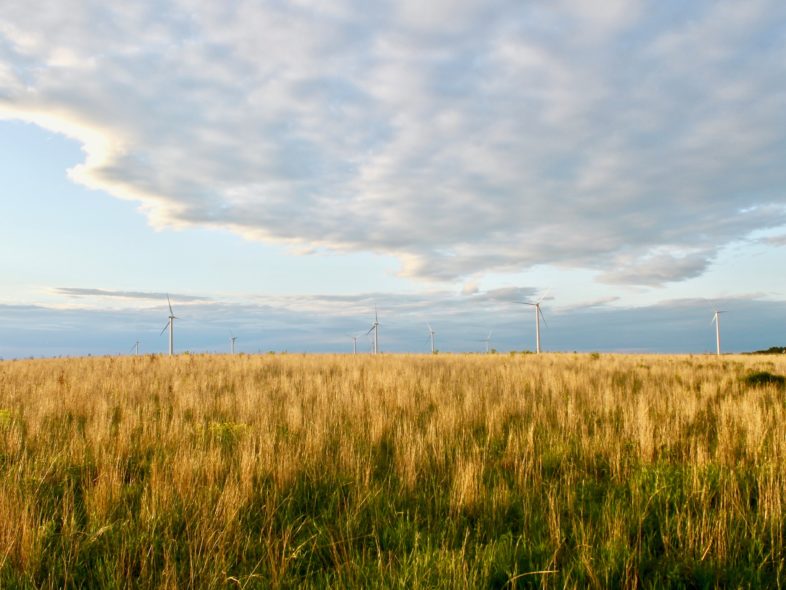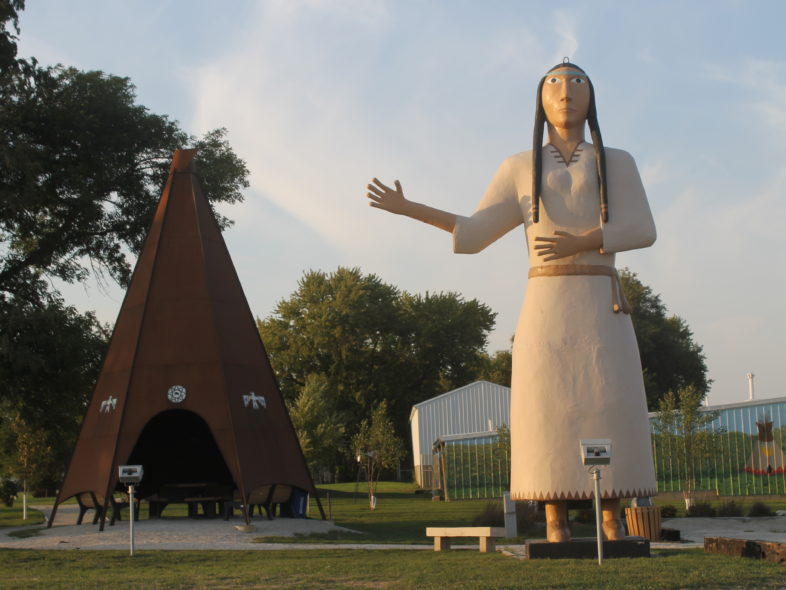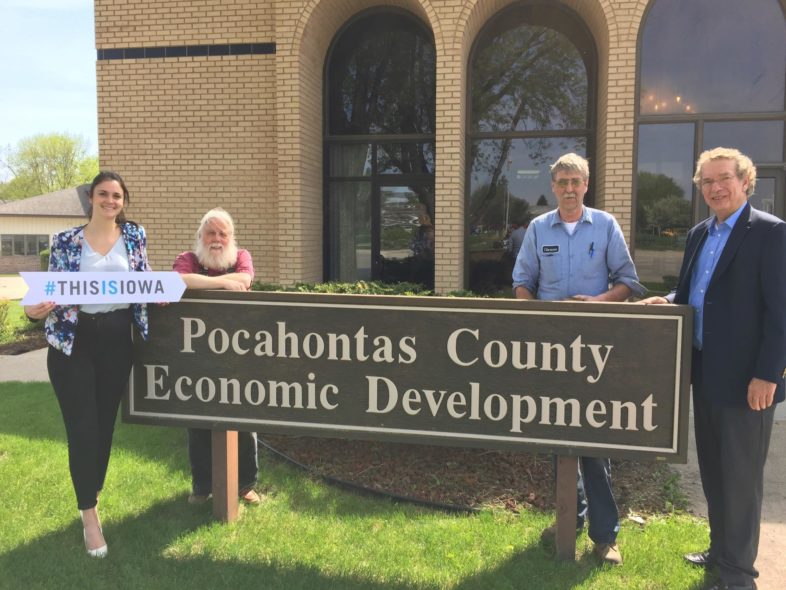 HISTORY
Pocahontas County was named in honor of Pocahontas, the Indian Princess of Virginia, and a daughter to Powhatan, for whom one of the townships of the county has been named. Pocahontas, who became famous for her heroic intercession to save the life of Captain John Smith during the early history of Virginia later married colonist John Rolfe in 1613 or 1614. The name of Pocahontas was suggested by Iowa Senator, John Howell of Jefferson County to Phineas M. Casady of Des Moines, who was a member of the Iowa Senate and was on the Senate Committee on New Counties.
Government surveys of Pocahontas County were made during 1853-1855. When the special election for officers was held on March 15, 1859, the county's population was only around 80 people. Shortly after the formal organization of the county in March, citizens petitioned for the location of county seat. In August 1859, three commissioners were appointed for this purpose, however, only two commissioners, Hiram Benjamin and Cyrus C Carpenter, came to visit the new county. A site of 200 acres near the West Fork of the Des Moines River, in Des Moines township was selected on August 20, 1859. The first name suggested for the little village that grew here was Highland or Highland City. In January 1861, the town's name was changed to Milton, but since there was already a town of the same name in Van Buren County, in was changed once more to (Old) Rolfe and finally to Parvin.
ABOUT US
Pocahontas County is a friendly, safe, and naturally beautiful rural area with truly welcoming and engaged communities. At its heart, Pocahontas County is full of charm and passion. In Pocahontas County you'll discover a place where there are countless opportunities for involvement, kind neighbors surround you, connecting with others is easy, and finding work-live balance is no problem. This progressive hub of educational excellence, advanced manufacturing and agriculture, strong business base, outstanding health care and multiple recreational opportunities provides an appealing environment in which to work, live and play.
COUNTY HOLIDAYS
County offices are closed on the following days:
New Year's Day
Presidents' Day
Good Friday
Memorial Day
Independence Day
Labor Day
Veterans Day (observed)
Thanksgiving
Day after Thanksgiving
Christmas
Our Location
99 Court Square
Pocahontas, IA 50574