POCAHONTAS COUNTY PUBLIC HEALTH DEPARTMENT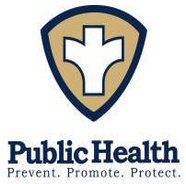 21 3rd Avenue NE
Pocahontas, IA 50574
[Get Directions]
Mon-Fri: 8:00 am - 4:30 pm
Phone: 712-335-4142
Fax: 712-335-3581
ENVIRONMENTAL HEALTH
Pocahontas County Environmental Health Information
Exposing an Invisible Killer
Each year in America, unintentional carbon monoxide (CO) poisoning claims more than 400 lives and sends another 20,000 people to hospital emergency rooms for treatment. Click here for a factsheet on the dangers of Carbon Monoxide.

Summer Swimming Concerns
Elevated levels of blue-green algae can be harmful to humans and animals.
Well Permitting:
The Environmental Health office issues well permits to well drillers for new private wells drilled in Humboldt and Pocahontas Counties. The private well construction permit fee is $125.00.
Pool and Spa Inspections:
Swimming pools in Humboldt and Pocahontas counties are inspected annually to verify compliance with Iowa code regarding safety, maintenance, record keeping, and water quality.
Tanning Bed Inspections:
Tanning beds are currently not being inspected.
Well Rehabilitation and Closure Grant Funds:
Through a grant provided by the Iowa Department of Natural Resources, Humboldt and Pocahontas County residents are able to use grant funds to help defray the costs of closing unwanted wells or rehabilitate old wells that meet certain basic requirements. Up to $500.00 is available for well plugging and $1,000.00 for well rehabilitation work.
Well Water Testing:
The Health Department will test private wells in Pocahontas and Humboldt counties free of charge. The test is for nitrates, coliform, manganese, and arsenic bacteria. Please call the office so that we can schedule an appointment.
Food Inspections:
Contact Buena Vista County Environmental Health for more information 712-749-2555.
Septic System Permitting and Inspections:
Septic system permits are required prior to construction of onsite systems. Septic systems are size based on the number of bedrooms in the home and the soil type into which the wastewater is to be discharged. The proposed site is evaluated to ensure that adequate setbacks from wells, property lines and structures are observed ad the systems is inspected during construction.  The septic system permit fee is $100.00.
Water Infrastructure Grant:
The DNR and Iowa Finance Authority (IFA) have recently approved a Water Infrastructure Grant that will allow unsewered communities to update their private septic systems. The DNR determined that in Pocahontas County -  Havelock, Plover, and Varina are unsewered and in Humboldt County - Bradgate, Hardy, Ottosen, Pioneer, and West River are unsewered. There are certain requirements for the property to be approved; Must be built before July 1, 1983, has not transferred ownership after July 1, 2009 unless exempt from septic inspection, and must be in a unsewered community. The IFA will determine how much money will be awarded per property. Contact Nate Vento, Environmental Health Specialist, at 712-335-4142, to see if you are eligible and for any help applying for the grant.
Radon:
Radon is an odorless gas that is present in Iowa soils. At high levels it is considered a carcinogen. The Environmental Protection Agency has said that breathing air with radon particles in it can increase the risk of getting lung cancer. If you would like to test your home or office for radon, the Environmental Health office has radon test kits available for sale at a nominal price. Also, there are a number of informational items available to help residents lower radon levels in their homes.