POCAHONTAS COUNTY CONSERVATION
ENVIRONMENTAL EDUCATION
Environment Education Mission Statement
The goal of the Pocahontas County Conservation Board Environmental Education Program is to create awareness of the natural resources of Pocahontas County, promote the conservation of these resources, and to develop an environmentally responsible citizenry.
Classroom/Public Programs
PCCB offers a wide variety of programs to Pocahontas County residents of all ages. Whether speaking or presenting programs to clubs and organizations, providing seasonal outdoor activities, or sharing in the classroom, PCCB strives to actively involve people and natural resources.
Call, email, or stop in the office to schedule a program.
Listed below are some of our programs. We are also open to doing other programs as well. Feel free to call and ask!
Adaptations – animals/plants
American Indians/Pioneers
Animal habits
Animal tracker – plaster
Astronomy – Starlab, constellation view-finders
Birds – songbirds, raptors, waterfowl, game birds, new egg and claw displays
Camouflage
Conservation careers
Decomposers
Earth Day
Endangered species – success stories
Fish and aquatic life
Food chain – predator/prey, web of life
Geology – rocks/fossils
Hibernation/migration
Human impact – pollution/ecosystem changes
Mammals – beaver, bats, deer, bison, large predators, rodents, etc. (fur exhibit)
Native Iowa ecosystems – forest, prairie, savannah, wetland
Natural resource conservation
Parks – PCCB managed parks and areas
Plants – biology, photosynthesis, pollination
Prairies/wildflowers
Renewable energy/energy conservation
Reptiles/amphibians – snakes, turtles, salamanders, frogs, etc.
Spider and insects (monarchs, bees, etc.)
Soils/soil erosion
Survival in emergencies
Trees – biology, ID, planting
Water quality/water cycle
Wildlife management – hunting/trapping
Any classroom program can also be adapted to a field trip setting.
Archeology/history
Archery
Bird watching
Canoeing
Emergency survival
Fishing
Geology
Nature games
Nature hikes
Orienteering/GPS
Outdoor cooking
Pond study/water quality
Prairie visit/seed gathering
Scavenger hunt
Snow shoeing
Tree study, ID, planting
Water quality
POCAHONTAS COUNTY CONSERVATION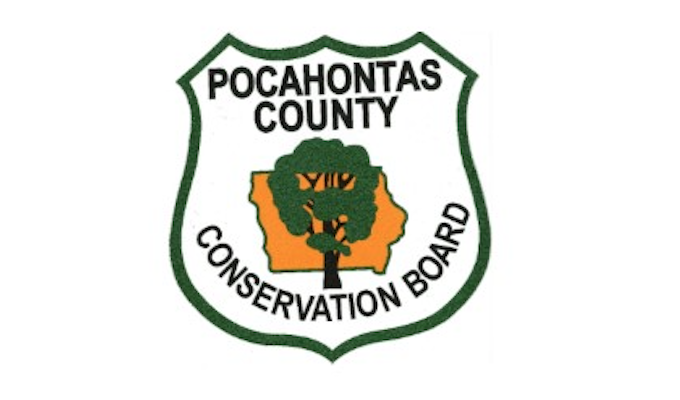 702 NW 7th Street (Highway 4)
Pocahontas, IA 50574
Monday-Friday
7:30 a.m. - 3:30 p.m.